HAPPY DAYS Rock and Roll Band
Tipologia:
Band
Musicisti:
10
Genere:
Rock 'n' roll
Strumenti:
Percussioni, Chitarra elettrica, Basso, Voce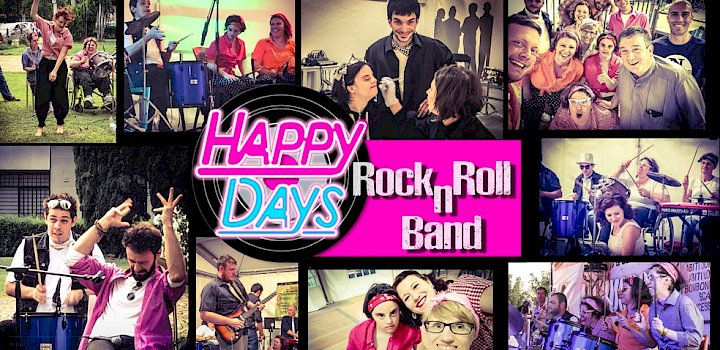 Descrizione
La HAPPY DAYS Rock and Roll Band nasce del Laboratorio Musicale "Si Può Fare" svolto presso il Centro Socio Educativo "Il Tulipano" della cooperativa La Rondine di Molinetto di Mazzano (Bs). Il laboratorio, condotto dal maestro Davide Zubani, consiste in un'esperienza educativa dove alcune persone con disabilità possono vivere appieno il fantastico mondo della musica. Studio di ritmi, stacchi obbligati, dinamiche e canzoni sono solo alcuni degli esercizi svolti durante l'attività di laboratorio, che pongono la persona all'interno di un vortice di stimoli musicali ai quali prende parte con tutta se stessa, esprimendosi con quella gioia che solo la musica condivisa può dare. Si tratta di un metodo che, ponendo al centro la persona con la propria unicità, raggiunge attraverso la musica obiettivi educativi a livello relazionale e sociale favorendo il benessere e l'autostima di ogni partecipante.
Archivio storico esibizioni
Potrebbero interessarti anche i seguenti artisti
(anno 2022)