The River Band
Tipologia:
Band
Musicisti:
4
Generi:
Country, Blues, Revival, Rock 'n' roll
Strumenti:
Voce, Batteria, Basso, Chitarra elettrica, Chitarra acustica, Tastiera
Link al profilo dell'artista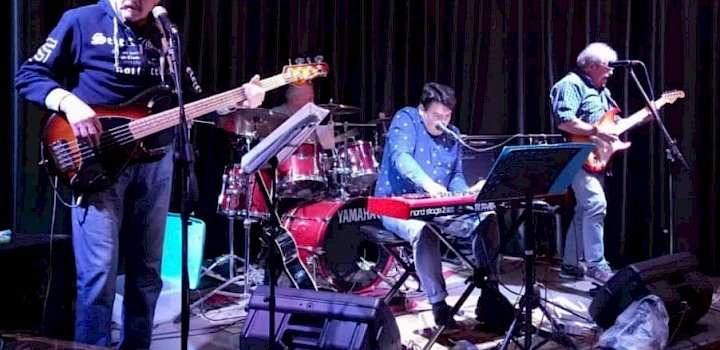 Descrizione
The river band è un progetto che nasce nel maggio del 2015 dall'idea di Cesare Bracca. La band è composta da 4 elementi: Valentino Maffi alla batteria, Efrem Garda al basso e voce, Enrico Torri alla chitarra e voce e Cesare Bracca alle tastiere, seconda chitarra e voce. Il nome della band (tradotto in italiano "la band del fiume") si ispira al fiume Mississippi, grande icona e punto di riferimento per la nascita del genere blues & country nel continente americano. I generi musicali della band sono quelli che accomunano le passioni, i gusti e le sonorità preferite dei elementi ossia il rock, il country e il blues con una forte influenza in particolar modo dei miti di John Fogerty, Jon Lord e con loro i Creedence Clewater Revival e i Deep Purple.
Archivio storico esibizioni
Potrebbero interessarti anche i seguenti artisti
(anno 2022)