Simon & the Old Poppies
Tipologia:
Band
Musicisti:
5
Generi:
Blues, Hard rock, Punk rock, Rock 'n' roll
Strumenti:
Voce, Batteria, Basso, Chitarra elettrica, Chitarra acustica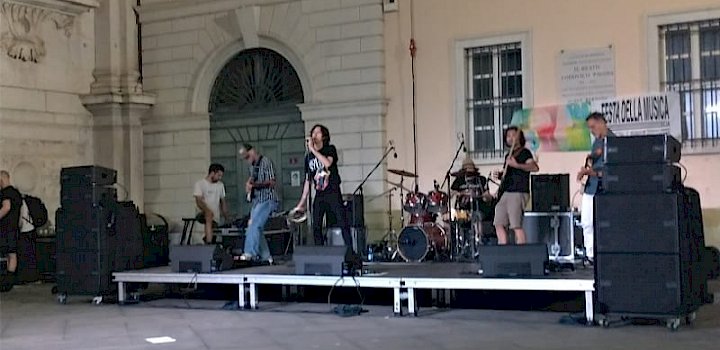 Descrizione
Band formata da: Simone (voce), Pierangelo (Batteria), Claudio (chitarra), Fausto (chitarra) ed Edoardo (basso). Dopo aver esordito proprio nell'edizione del 2022 con il nome Simon & the Midnight Vandals, la band ha cambiato appellativo in Simon & the Old Poppies e si è esibita in varie serate in locali della provincia bresciana. Con un repertorio all'attivo di circa 30 pezzi di matrice rock e blues la band sta lavorando a brani inediti.
Potrebbero interessarti anche i seguenti artisti
(anno 2023)