Thomas Greenwood & The Talismans
Tipologia:
Band
Musicisti:
4
Generi:
Psichedelica, Underground, Rock progressive, Rock 'n' roll, New-wave, Varie
Strumenti:
Batteria, Basso, Chitarra elettrica, Microfono, Casse, Ampli, Mixer
Link al profilo dell'artista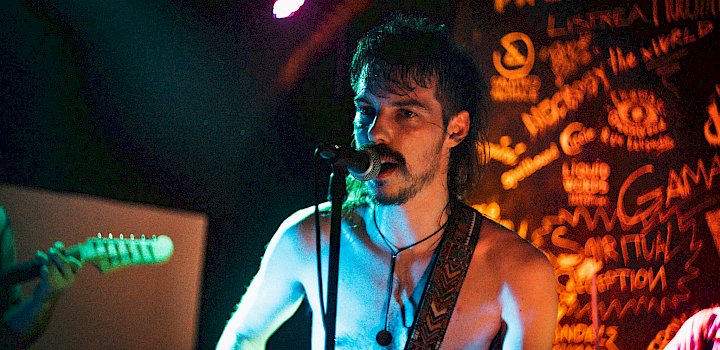 Descrizione
Thomas Greenwood è un progetto psych rock nato da una lunga serie di jam tra amici. Una miscela tra Neopsichedelia, Surf rock californiano, Heavy-Psych, Stoner Rock e Folk tradizionale, con molte vibrazioni anni '70. Molte influenze da band reali come All Them Witches, Radio Moscow, Brian Jonestown Massacre, Graveyard, Allah Las, Mystic Braves, Tame Impala e altri. E anche molte influenze dai più grandi autori come Neil Young, Willie Nelson, The Doors, America, Steppenwolf, Nazareth, Canned Heat, Duane Allman, Tom Petty e molti altri. Per l'estate 2023 è prevista l'uscita di quello che sarà il suo secondo disco ispirato dalla fusione tra spazio e misticismo.
Potrebbero interessarti anche i seguenti artisti
(anno 2023)