Alex W. Bettini & The Midnight Ramblers
Tipologia:
Band
Musicisti:
5
Generi:
Rock 'n' roll, Pop, Blues, Hard rock
Strumenti:
Voce, Chitarra elettrica, Batteria, Tastiera, Basso
Link al profilo dell'artista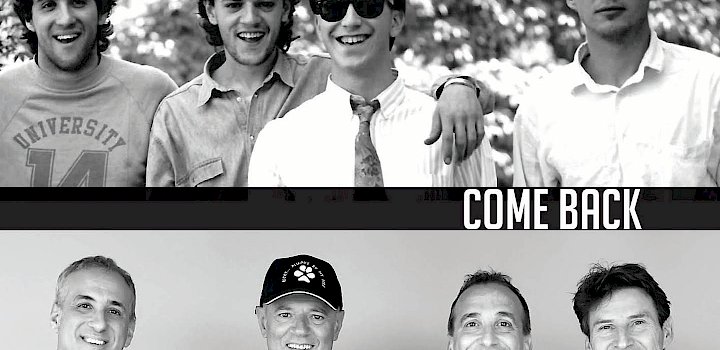 Descrizione
The Midnight Ramblers (I Vagabondi di Mezzanotte) Rock band bresciana che propone un interessante repertorio originale e una manciata di covers: tanta energia, impatto scenico e cuore "rollingstoniano". La band, fondata nel 1982 da Alex W. Bettini con un gruppo di amici e attiva fino al 1988, è tornata alla ribalta nel 2015 grazie alla pubblicazione di "Jericho!", secondo album solista di Alex pubblicato nel 2015, che, per l'occasione, ha richiamato i suoi "amici di sempre", i Midnight Ramblers appunto, da allora costantemente impegnati sul fronte live con all'attivo anche 3 tour in Polonia. Il 29 ottobre 2021 è uscito "Come Back", primo album della band. Alex Bettini (Voce), Enzo Serramondi (Chitarra), Flavio Simonini (Basso), Max Schiavini (Batteria), Paolo Savelli (Tsatiere).
Archivio storico esibizioni
Potrebbero interessarti anche i seguenti artisti
(anno 2023)