Bryter Layter
Tipologia:
Band
Musicisti:
5
Genere:
Punk rock
Strumenti:
Batteria, Chitarra elettrica, Microfono, Basso, Tastiera
Link al profilo dell'artista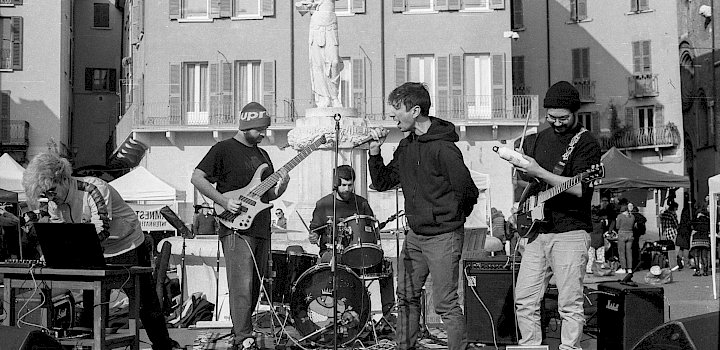 Descrizione
Bryter Layter is a band based in Italy. Made up by 5 polite individuals. The first single "Drive Safely" was released in August 2022 and recorded in Amsterdam. Bryter Layter are Francesco Flamini (Vocals) Matteo Sassaroli (Drums, Vocals) Andrea Cherbaucich (Guitar, Synthetizers) Marco Miccoli (Guitar) Davide Corsini (Bass).
Archivio storico esibizioni
Potrebbero interessarti anche i seguenti artisti
(anno 2023)